American Academy of Advanced Dentistry (AAAD) has been established as a certifying and accreditation organization for continuing education programs in Dentistry. Our Affiliate institutions provide CDE programs in the United States. We also have affiliates in other countries which provide clinical programs for those qualified from our US affiliates. We provide the best end to end course experience in Dentistry for the graduate and specialist dentist. You can also organize AAAD programs in your city by inviting our certified instructors.
Inviting Dental educators to become AAAD recognized Faculty. Please email us at director@amaadent.org
AAAD Diploma for AFO New York Diplomates – Contact Us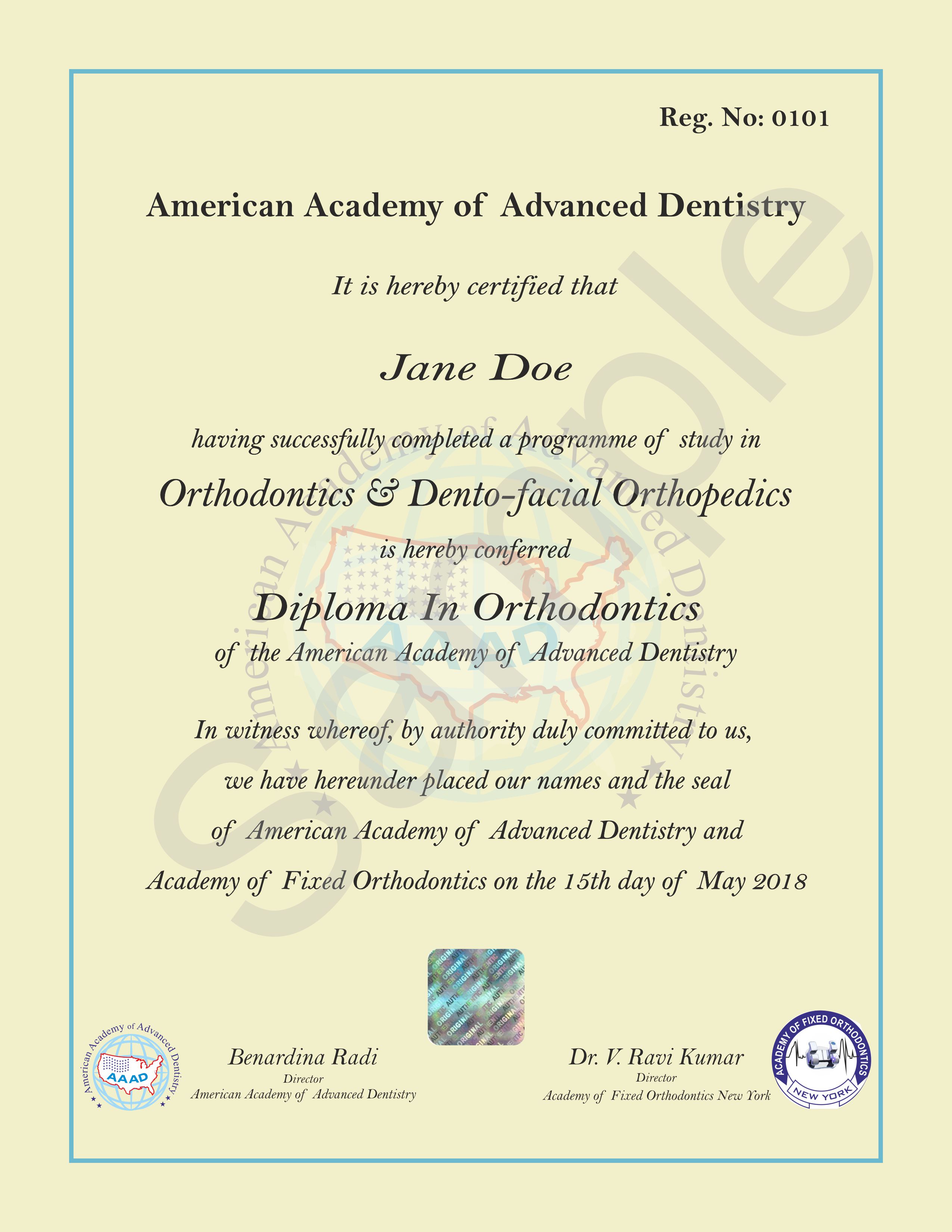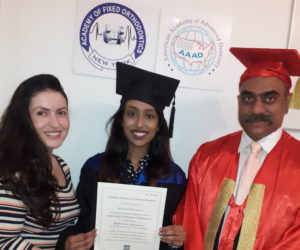 Certification Examination for Dental Hygienist, Dental Assistants and Dental Technicians
February 2oth, 2017. Please register here. Examination fees is $550. You will receive a certificate from AAAD if you qualify in the examination.
2Checkout.com Inc. (Ohio, USA) is a payment facilitator for goods and services provided by American Academy of Advanced Dentistry.
Certificate of Accreditation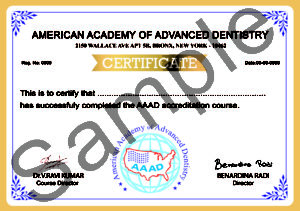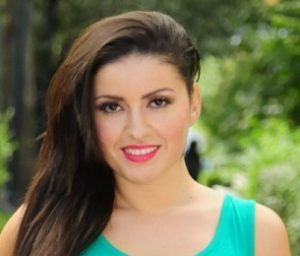 Benardina Radi, Director
Email: director@amaadent.org
Cell: 917-580-1180
American Academy of Advanced Dentistry was founded by Dr Ravi Kumar. He is our Chief Mentor & Advisor. In association with Academy Of Fixed Orthodontics New York, we have extensive classroom, online and clinical courses in orthodontics at our Affiliate centers in Lausanne (Switzerland), New Delhi (India) and Kuala Lumpur (Malaysia). You can do an Advanced Internship Program in subjects including Dental Implants, Rotary Endodontics, Oral Surgery, Prosthodontics, Periodontics, Laser in Dentistry, Aesthetic Dentistry, Botox Injection Procedures for Maxillo-Facial Aesthetics, Fillers, Stem Cell, Mesotherapy.